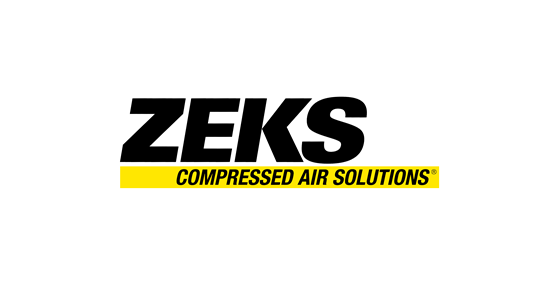 ZEKS Compressed Air Solutions: Your Pathway to Enhanced Efficiency at CASEI
At CASEI, we align with reputable names in the industry to ensure you access to compressed air systems that epitomize efficiency and reliability. One such esteemed name is ZEKS. Renowned for its innovative air treatment and compression solutions, ZEKS is a brand synonymous with enhanced operational effectiveness.
Innovation, Reliability, and Performance
ZEKS Compressed Air Solutions are engineered with a focus on pioneering innovations that bring forth a higher level of reliability and optimal performance. With a broad spectrum of air dryers and filters, ZEKS offers the equipment you need to maintain the purity and efficiency of your compressed air systems.
Holistic Air Treatment: Dryers and Filters
Our ZEKS range encompasses:
Refrigerated Air Drying Systems
Cycling Refrigerated Air Drying Systems with Performance Guarantee
Regenerative Drying Systems – Heatless, Heated & Blower Purge
Particulate, Coalescing & Activated Carbon Filters
…and more, ensuring a comprehensive solution to your air treatment needs.
Energy Efficiency: A Step Towards Sustainability
With a keen eye on energy efficiency, ZEKS products are designed to not only meet but surpass industry standards. By optimizing the use of energy, these solutions contribute towards lowering your operational costs and advancing your sustainability objectives.
Tailored Solutions, Continuous Support
Our commitment at CASEI extends beyond providing exemplary products. We are here to assist in selecting the precise ZEKS solution that aligns with your requirements, ensuring continuous support for maintenance and service to uphold the efficiency of your air systems.
Discover the ZEKS Difference with CASEI
Allow us to navigate you through the diverse range of ZEKS compressed air solutions, ensuring a tailored fit for your operational needs. Contact our seasoned team at CASEI to explore how ZEKS can elevate the efficiency and purity of your compressed air systems.
Zeks