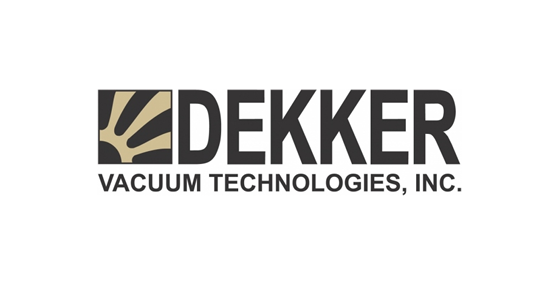 Dekker Vacuum Technologies: The Epitome of Precision and Efficiency, Exclusively at CASEI
At CASEI, we're committed to delivering unparalleled value through our curated selection of vacuum and air solutions. By aligning with industry pioneers like Dekker Vacuum Technologies, we ensure you access to equipment that's synonymous with precision, efficiency, and reliability.
Dekker's Legacy of Excellence
With an esteemed tradition of manufacturing high-quality vacuum solutions, Dekker Vacuum Technologies has positioned itself as an industry trailblazer. Their offerings are meticulously engineered to meet and exceed the stringent demands of modern industrial applications.
A Comprehensive Range of Vacuum Solutions
Our Dekker lineup encapsulates:
Rotary Vane Vacuum Systems
Rotary Screw Vacuum Systems
Air Cooled Oil Sealed Liquid Ring Systems
Water Sealed Liquid Ring Systems
… and more, each aimed at catering to diverse operational requirements.
Precision-Engineered for Your Industry
Whether you operate within the realms of Bioscience, Pharmaceutical, Healthcare, or any other sector requiring dependable vacuum systems, the Dekker range at CASEI has got you covered.
Energy Efficiency and Environmental Responsibility
Dekker's solutions are crafted keeping sustainability in mind. Their energy-efficient designs not only curtail operational costs but also significantly lower the environmental impact, aligning with today's green operational mandates.
Dedicated Support for Seamless Operations
At CASEI, our relationship with you transcends beyond a mere transaction. We offer extensive support from the moment of inquiry, through the selection process, and beyond, ensuring a seamless operational experience.
Embark on a Journey of Unmatched Efficiency with Dekker and CASEI
We invite you to explore the robust and reliable world of Dekker Vacuum Technologies at CASEI. Get in touch with our team of experts and discover the perfect vacuum solution tailored to your specific needs.
Dekker